S1000D Publication Module to PDF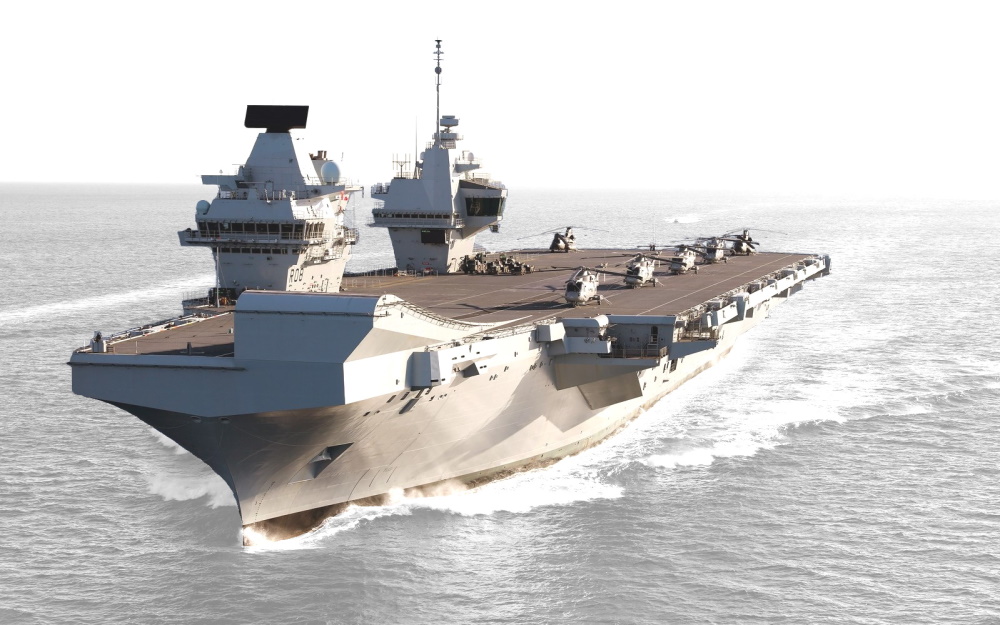 With a large Prime Contractor led S1000D project, equipment suppliers are often required to simply issue their operation and maintenance manuals as S1000D compliant Data Modules (DM) for inclusion in the larger Interactive Electronic Technical Publication (IETP).
However, this isn't always the case. For example, if an equipment supplier is providing a piece of equipment that is "fleet wide", then it can't always assume every operator will have an IETP. Sometimes the equipment supplier will be required to issue their S1000D compliant data as a standalone publication.
S1000D - Publication Builder
Docuneering have created an S1000D - Publication Builder for exactly this purpose. Our Publication Builder will take an S1000D Publication Module file and create a build package based on the referenced Data Modules and the Publication Module structure (structure is built using the <pmEntry> element). Once complete, the build package is passed to the open-source Apache FOP Print Formatter (or a formatting engine of your choosing) and your Publication comes out the other end as an S1000D formatted PDF file.
Support for Multiple S1000D Issues
Our Docuneering S1000D - Publication Builder works with both the new and the legacy S1000D structures from Issue 2.0 all the way through to the latest release, Issue 5.0. The following S1000D PDF Publications are provided to demonstrate the format quality of our stylesheets...
These Demo Publications are "Standard" S1000D formatted but their layouts have been configured with some S1000D Business Rule Decision Point options. We can, of course, customise the output to meet your exact requirements.
---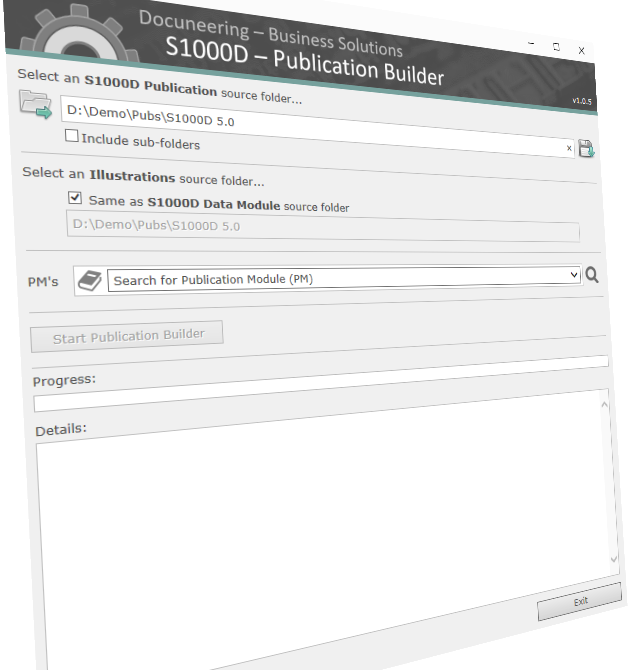 ---
Assisted Start-up
Docuneering can provide an Assisted Start-up for this product.
Assisted start-up is a customer-centric blend of product setup support, initial configuration familiarisation and a customer specific workshop to ensure you are up and running.
For more information, please...
Get in touch
---
IMPORTANT
The Docuneering S1000D - Publication Builder was previously called S1000D v4.x - Publication Module Builder (see YouTube video below) as it only supported S1000D Issue 4.x data. When we improved the stylesheets to support Issues 2.0 all the way through to the latest release, Issue 5.0 it was necessary to change the application name to reflect this increased S1000D Issue support.